National / International Collaborative Projects
Pakistan and China jointly launch new popular science works
Pakistan in the Eyes of Geologists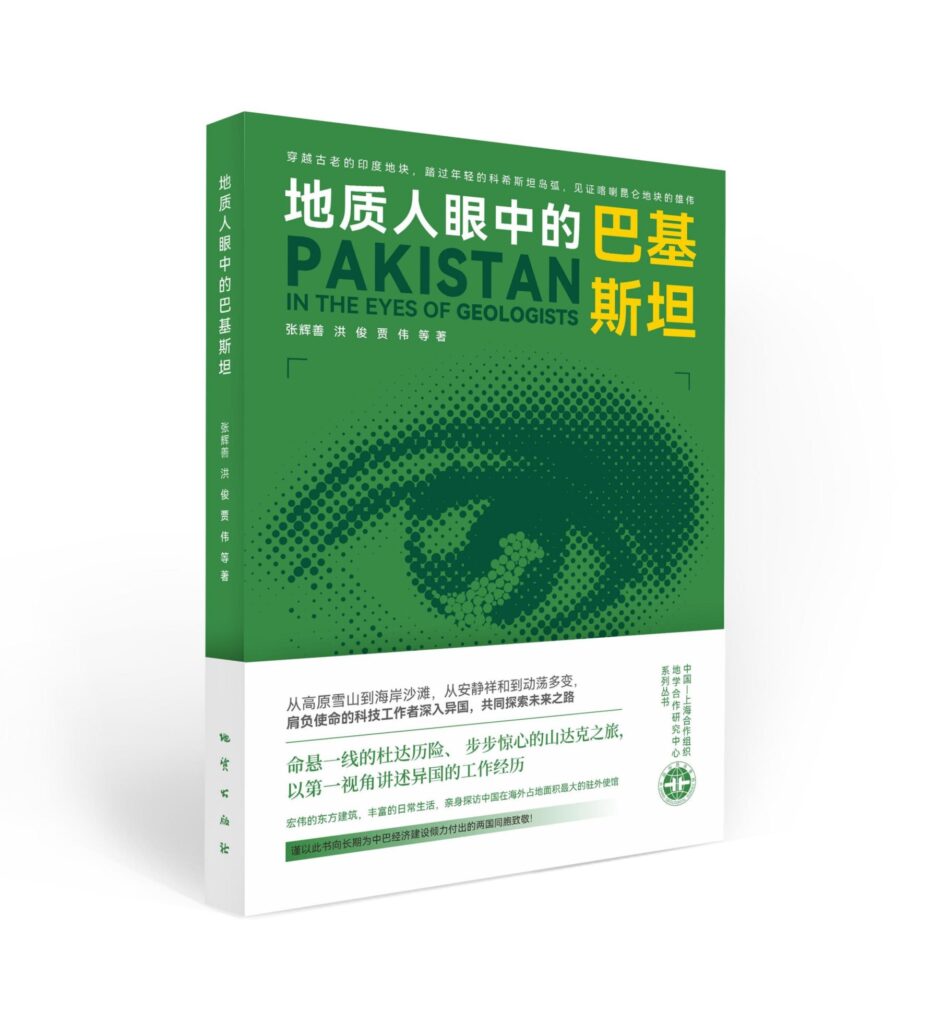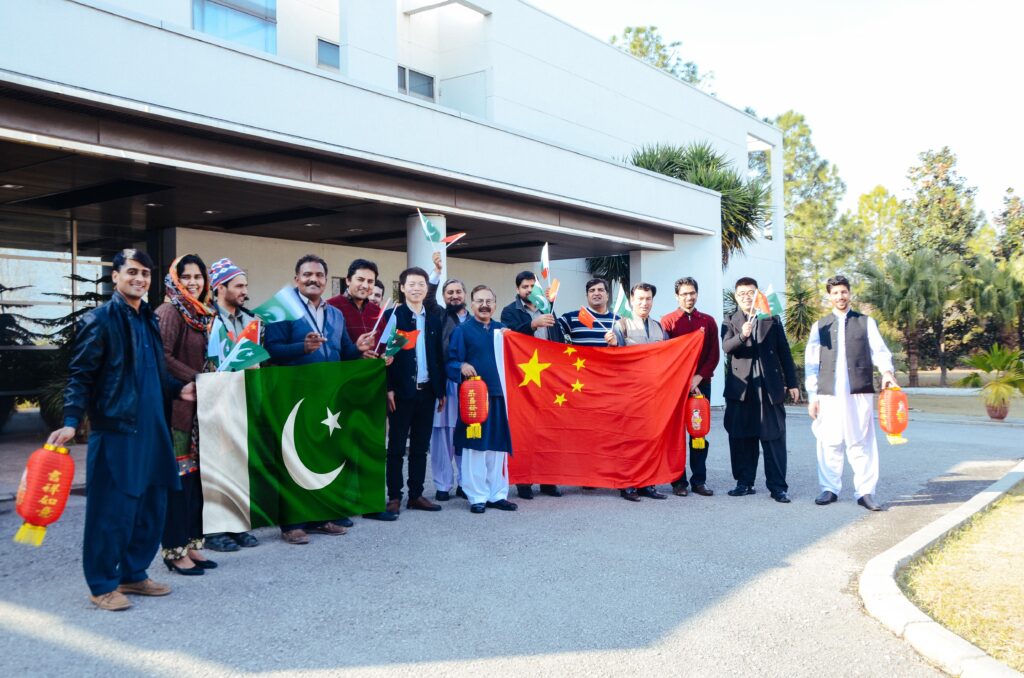 The friendship between Pakistan and China has a long history, and science popularization is the best bridge to communicate the friendship between the two countries. Recently, the popular science monograph Book "Pakistan in the Eyes of Geologists" co-authored by the Geological Survey of Pakistan and the China-SCO Geoscience Research Center was published in China. The popular science monograph lasted three years and was led by the China-SCO Geoscience Research Center , with the China-Pakistan Earth Science Research Center (one of the 10 overseas science and education centers of the Chinese Academy of Sciences), the Chinese Embassy in Pakistan, the Geological Survey of Pakistan, Bahria University, Chang'an University, Xi'an Liangji Yuhe Brand Culture and Creative Co., Ltd. and China Huaye Duddar Mining Co., Ltd., China Metallurgical Group Resource Development Co., Ltd. and other Chinese-funded enterprises in Pakistan jointly created and completed it.
Nong Rong, the Chinese ambassador to Pakistan, and Hou Zengqian, an academician of the Chinese Academy of Sciences, specially wrote the preface for the book, fully affirming the cooperation between China and Pakistan in geological surveys and the original intention and significance of the book. Based on their personal experience working in Pakistan, and from the perspective of geological science and technology workers, the authors described Pakistan's special geological evolution, rich mineral resources, important geological disaster relics, beautiful natural scenery, splendid history and culture, and a sense of responsibility. It is a touching picture of the struggle and dedication of geological science and technology workers in Pakistan. While presenting traditional geological work, this book also shows the warm and delicate side of geologists, so that more people can understand and get closer to geological work.
COLLABORATIVE AGENCIES
The Geological Survey of Pakistan, besides its regular field programme, undertakes a number of collaborative projects, with both national and international agencies. On the request of provincial and federal departments/agencies, quite a few projects are undertaken in the field of mineral investigation, engineering geology and groundwater studies. The collaborative programs with the following national and international agencies are likely to be undertaken in 2020-21 after approval of work deposit/contractual work rules.
Geological Mapping of KPK.
Geological survey of Pakistan & China Geological survey collaborative project.
MoU GSP-Quaid e Azam University Earth Sciences Department.
The collaborative programmes with the following national and international agencies are previously done.
NATIONAL AGENCIES
Directorate General of Mineral Development (DMD), Balochistan.
Directorate General of Mineral Development (DMD), Punjab.
Irrigation Department, Government of Baluchistan.
National Disaster Management Authority Pakistan (NDMA).
Saindak Metal Ltd. (SML).
Askari Cement Limited.
Pakistan Space & Upper Atmosphere Research Commission (Suparco).
Economic Cooperation Organization (ECO)
A virtual capacity building workshop titled "Regional Spatial Data Infrastructure (SDI) for Sustainable Development in ECO Countries" was jointly organized by Survey of Pakistan and Geological Survey of Pakistan with the support of the Economic Cooperation Organization (ECO) from 13 – 15 September, 2021 at Islamabad, Pakistan. The workshop was the first of its kind and was quite a successful event on the topic. A total of 13 presenters from USA, UK, Turkey, Azerbaijan, Iran, Canada, Ethiopia, Nepal and Pakistan shared their research relevant to SDI. After the successful completion of the first workshop, the next
virtual capacity building workshop on "Establishment of ECO-SDI to combat the challenge of food security in the ECO region" is now proposed from 10-12 May, 2022.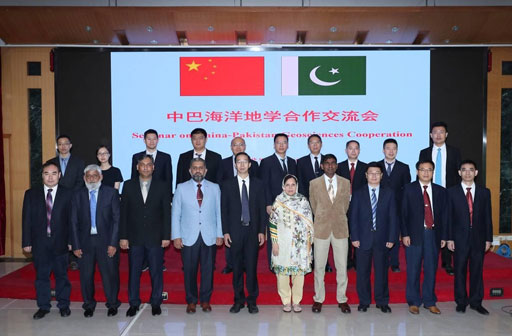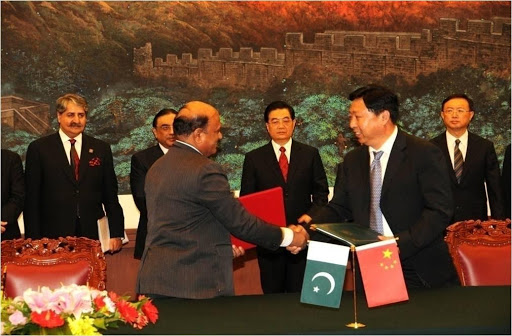 China Geological Survey (CGS)
A collaborative project between Geological Survey of Pakistan (GSP) and China Geological Survey (CGS) was initiated during the 2015-16 under an MOU between two countries. With an objective to geochemically map the country and to collect the geochemical stream sediments from all over the Pakistan. Under this project a training program for capacity building of 48 geoscientist from GSP was also arranged. Uptill now More than 3,500 stream sediment samples were collected from 350,000 sq.km. area on 1: 1,000,000 scale from Punjab, Sindh, KPK, Balochistan, AJK and Gilgit Baltistan. The potential anomalies will be chosen for further work on 1:250,000 scale to extend the investigations. The collected samples are being analyzed for 69 elements.
GSP and University of Savoie, France
Technical cooperation between the Geological Survey of Pakistan and University of Savoie, Chambery & Joseph Fourier University, Grenoble, France was initiated after the 2005 earthquake. After the earthquake, a GPS network was installed to monitor the post-seismic displacements in earthquake-affected areas and in other areas of Northern Pakistan.
Initially 2005 earthquake affected areas were selected for quantification of post-seismic deformation and Neotectonics and afterward research areas were extended to the Gilgit-Baltistan, Khyber Pakhtunkhwa, Azad Jammu & Kashmir, Potwar Plateau including Islamabad, Salt Range and Kirana Hills in the Punjab Plains. GSP and France have been in technical collaboration from 2005 to 2012. Under the project, 70 GPS-Geodesy Network Stations have been installed for monitoring of active faults in northern Pakistan.
The monitoring strategy was defined in such a way as to identify the spatial and temporal evolution of the post-seismic displacements and other areas. GSP and the University of Savoie, France have again agreed to the upcoming research activities for 2017-18 in continuation of Neotectonics and Quantification of Seismic Deformation in Northern Pakistan. The Nepal working model will be included in the upcoming research. One GSP officer has been sent to Nepal for training. The upcoming collaborative phase will largely contribute to providing GSP a leading role for solving the problems of Neotectonics and Seismology in Pakistan.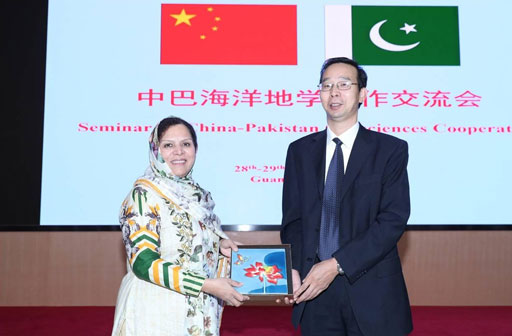 HEAD QUARTER – DIVISIONAL &
REGIONAL OFFICES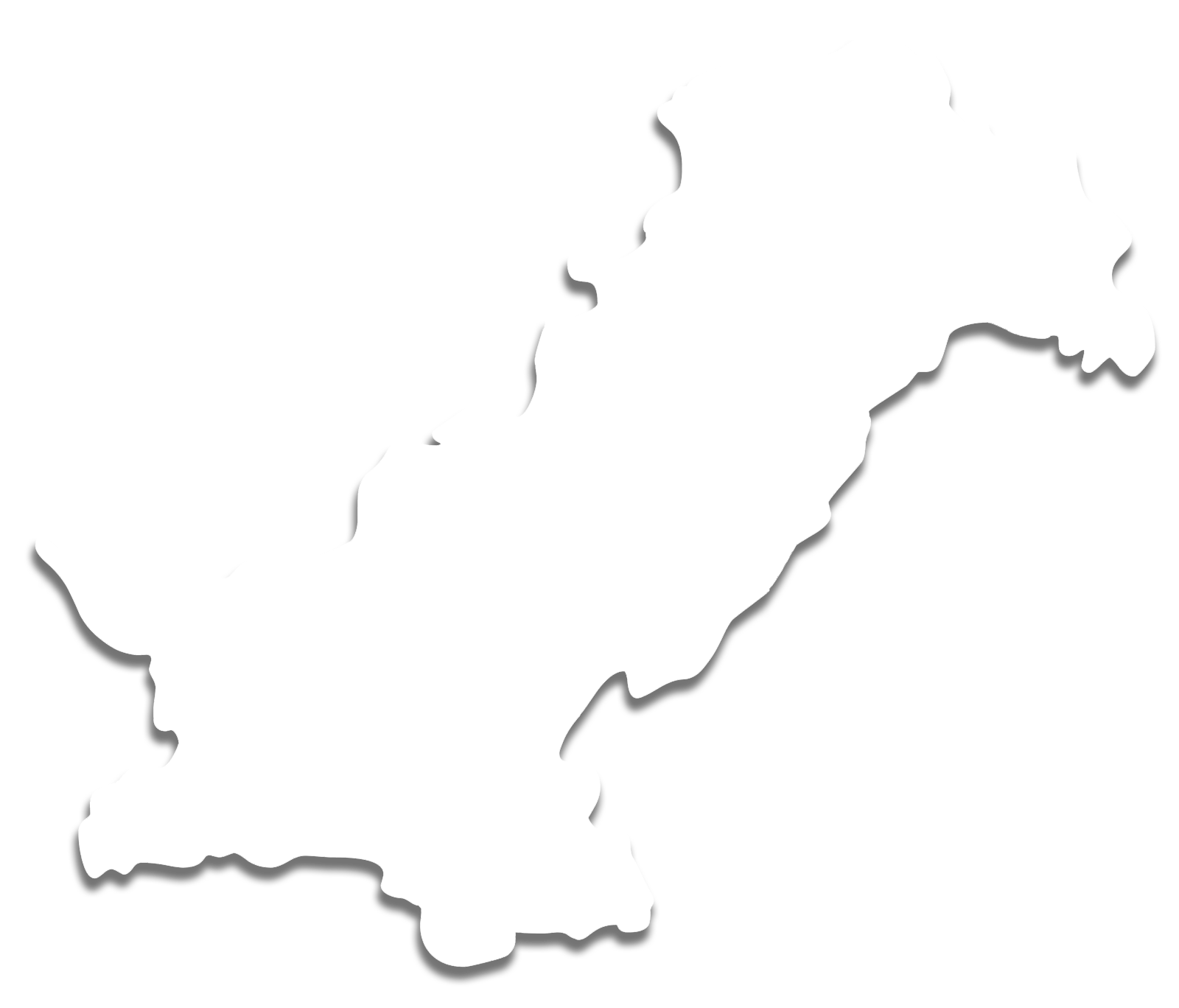 GEOLOGICAL SURVEY OF
PAKISTAN